Selling with Mirna Morales Real Estate
Nov 2, 2021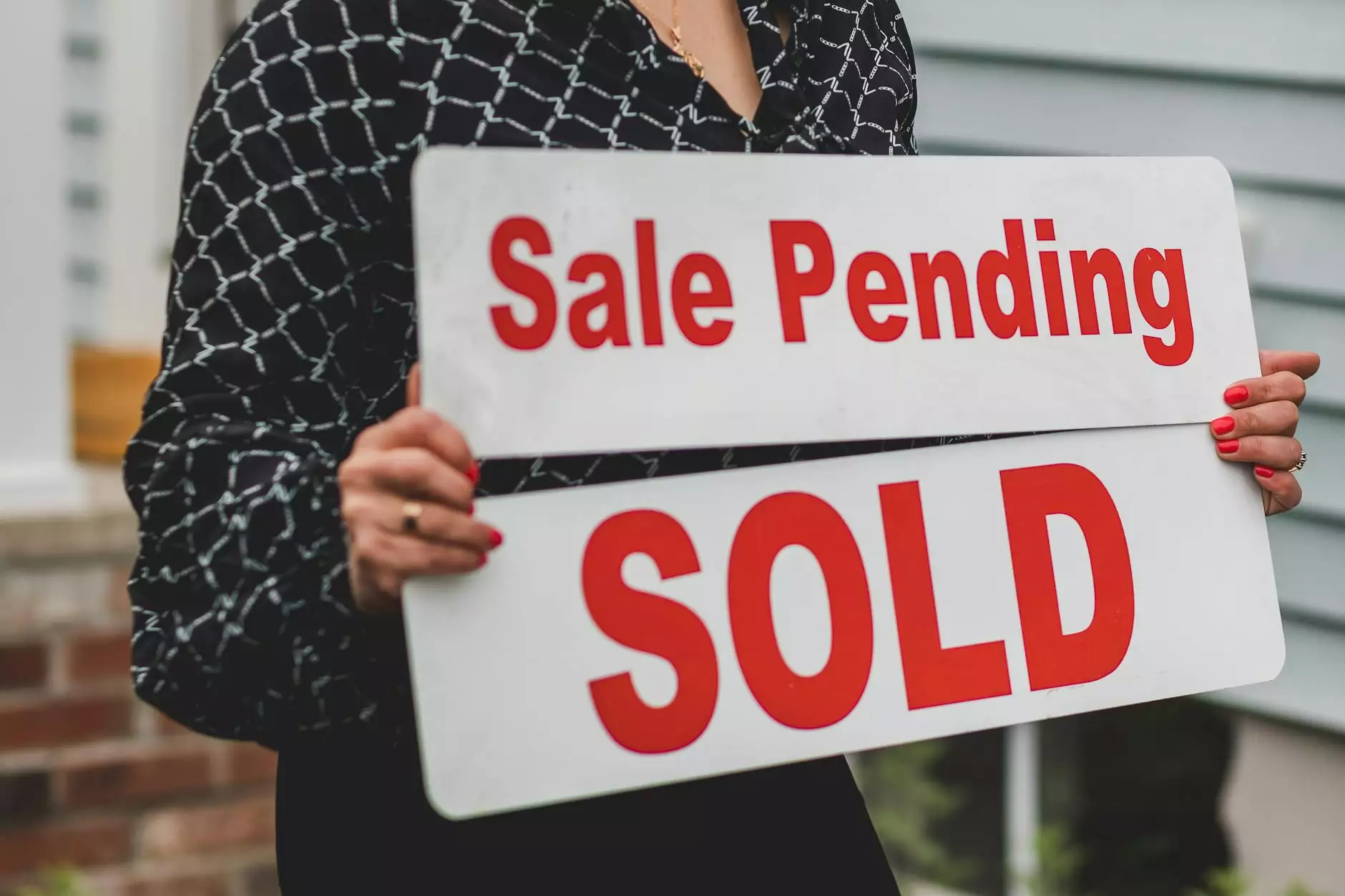 Efficient and Effective Property Selling Services
Welcome to Selling with Mirna Morales Real Estate! Our high-end professional services in the Business and Consumer Services - Real Estate category can help you sell your property efficiently and effectively. With years of experience and a dedicated team, we have honed our skills to provide top-notch selling solutions tailored to your specific needs.
Comprehensive Market Analysis
When it comes to selling your property, having a deep understanding of the market is crucial. At Mirna Morales Real Estate, we conduct comprehensive market analyses to ensure your property is positioned optimally. We analyze various factors, including current market trends, comparable sales, and neighborhood conditions, to determine the most accurate and competitive listing price for your property. By leveraging our expertise, you can set a competitive price that maximizes your selling potential.
Strategic Marketing and Listing
We believe that effective marketing is key to attracting potential buyers. Our skilled copywriters, like myself, create captivating property descriptions that emphasize your property's unique features and appeal. By using persuasive language combined with high-end copywriting techniques, we present your property in an enticing manner, capturing the attention of potential buyers.
In addition to appealing descriptions, we also employ state-of-the-art visual marketing strategies. Our professional photographers capture stunning images that showcase your property in its best light. We understand the power of visual appeal and aim to provide potential buyers with a comprehensive look at your property, enticing them to take the next step.
Targeted Advertising Campaigns
At Mirna Morales Real Estate, we go above and beyond traditional marketing methods. By utilizing targeted advertising campaigns, we ensure your property reaches the right audience. Through extensive research and analysis, we identify potential buyers who are actively seeking properties similar to yours. This targeted approach allows us to maximize exposure and enhance the likelihood of a quick and successful sale.
Negotiation Expertise
Negotiating effectively can make a significant difference when selling your property. Our experienced real estate professionals possess exceptional negotiation skills, allowing us to represent your best interests throughout the selling process. We strive to secure the optimal price for your property while ensuring a smooth and fair transaction for all parties involved.
Streamlined Closing Process
Once an offer has been accepted, our team is dedicated to streamlining the closing process. We work closely with all parties, including lenders, inspectors, and attorneys, to ensure a seamless transaction. Our attention to detail and efficient coordination help minimize potential delays and facilitate a successful closing.
Contact Mirna Morales Real Estate Today
When it comes to selling your property, trust the expertise of Mirna Morales Real Estate. Our commitment to providing high-end service, combined with our comprehensive approach, sets us apart from the competition. Contact us today to schedule a consultation and take the first step towards a successful property sale.
© 2021 Mirna Morales Real Estate - All rights reserved