Spotlight: Tracy Hutson Designs
Jul 13, 2018
Reviews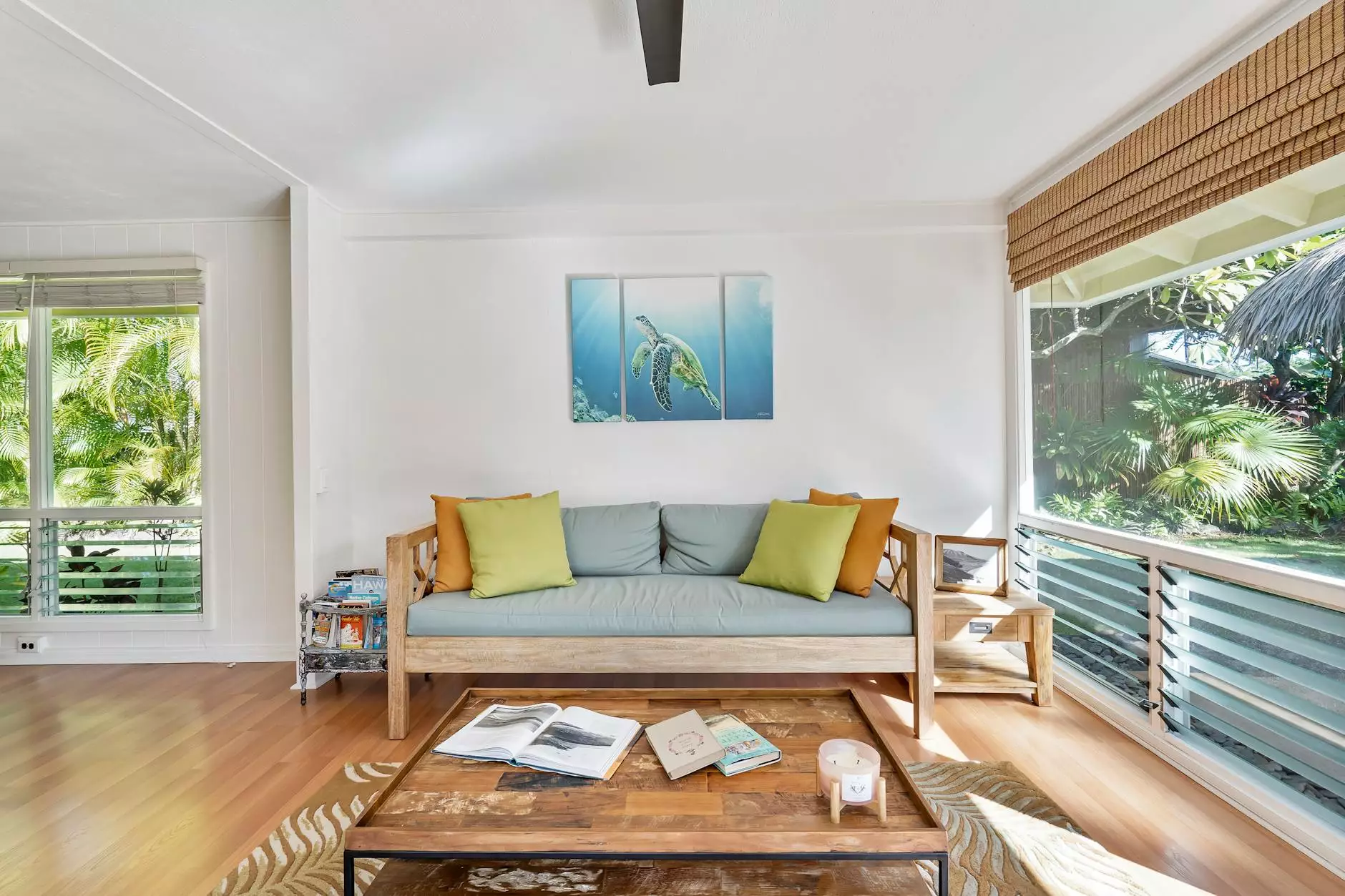 Introduction
Welcome to the captivating world of Tracy Hutson Designs - a creative powerhouse in the realm of interior design. Mirna Morales Real Estate proudly presents the extraordinary work of Tracy Hutson Designs, a team dedicated to transforming homes into breathtaking works of art.
About Tracy Hutson Designs
Tracy Hutson Designs is a prominent name in the interior design industry, renowned for their exceptional talent and unrivaled expertise. With an impressive portfolio spanning over a decade, Tracy Hutson Designs has successfully completed numerous residential and commercial projects, leaving clients in awe of their visionary concepts and impeccable execution.
The Founder: Tracy Hutson
Tracy Hutson, the driving force behind Tracy Hutson Designs, is a highly accomplished interior designer and visionary entrepreneur. With a passion for creating stunning spaces that harmonize aesthetics and functionality, Tracy's designs have garnered widespread acclaim. Her unique ability to understand clients' visions and translate them into reality sets her apart in the industry.
Services Offered
Tracy Hutson Designs offers a comprehensive range of services tailored to meet the diverse needs and preferences of their clients. From initial concept development to project management, their team provides a holistic approach to design. Services include:
Space planning and layout
Color consultation
Furniture selection and sourcing
Lighting design
Material and finishes selection
Custom cabinetry and millwork
Window treatments
Art and accessory selection
Process and Approach
Tracy Hutson Designs firmly believes in the power of collaboration and emphasizes building strong relationships with clients. Their design process begins with a thorough understanding of clients' goals, preferences, and lifestyle. This crucial step lays the foundation for a truly personalized and tailored design experience.
With a meticulous attention to detail, Tracy Hutson Designs meticulously curates every element of the design. From selecting the perfect color palette to sourcing exquisite furniture and accessories, every decision is carefully considered to create harmonious and visually captivating spaces.
Portfolio Highlights
Tracy Hutson Designs showcases a diverse portfolio that reflects their versatility and expertise. Some noteworthy projects include:
The Opulent Retreat: A luxurious residential project where opulence meets timeless elegance. From the grand foyer to the intricately designed bedrooms, Tracy Hutson Designs ensured that every aspect exudes sheer sophistication.
A Modern Haven: A contemporary masterpiece that seamlessly blends sleek lines with warm textures. This project showcases Tracy Hutson Designs' ability to create modern spaces that are both visually striking and inviting.
Commercial Excellence: Tracy Hutson Designs has also made remarkable contributions to the commercial sector. Their innovative designs have transformed office spaces into vibrant and inspiring environments, encouraging productivity and enhancing brand identity.
Client Testimonials
"Working with Tracy Hutson Designs was an absolute joy. Their attention to detail and ability to capture our vision surpassed all expectations. Our home now feels like a true reflection of our personalities." - Sarah & John Thompson
"Tracy's creativity is unmatched. She managed to create a perfect balance of style and functionality in every room of our house. We couldn't be happier with the result." - Jessica Collins
Conclusion
Tracy Hutson Designs is a force to be reckoned with in the world of interior design. Their commitment to excellence, attention to detail, and personalized approach make them the ideal choice for discerning clients seeking exceptional design solutions.
Discover the transformative power of Tracy Hutson Designs at Mirna Morales Real Estate and witness the magic they bring to every space. Embark on a journey of design mastery that will exceed your wildest expectations.