Meet Michelle - Real Estate Agents in La Jolla
Mar 21, 2021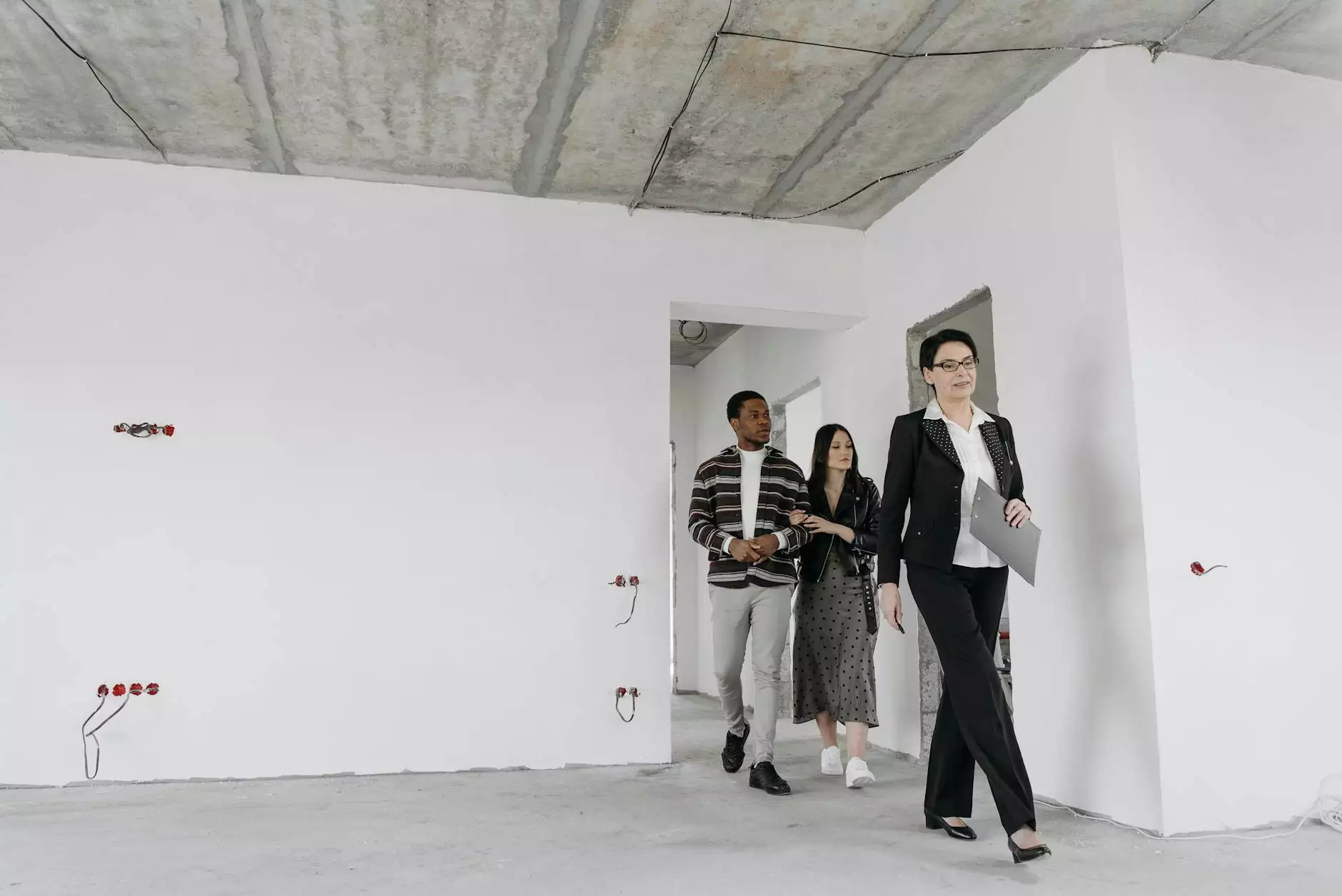 Your Trusted Partners in the La Jolla Real Estate Market
Welcome to Mirna Morales Real Estate, where we take pride in our dedicated team of highly skilled professionals, led by the exceptional Michelle, who specializes in serving clients looking for their dream homes in the beautiful coastal community of La Jolla. With years of experience in the real estate industry, Michelle possesses the knowledge, expertise, and passion to deliver exceptional results for both buyers and sellers alike.
Why Choose Michelle as Your La Jolla Real Estate Agent?
As a top-performing real estate agent, Michelle understands the unique intricacies of the La Jolla market. With her strong professional network, she stays ahead of the competition, ensuring you have access to the most up-to-date listings and exclusive off-market opportunities. Michelle's commitment to personalized service, exceptional negotiation skills, and in-depth market analysis make her an invaluable asset to any real estate endeavor.
Comprehensive Market Analysis and Expert Advice
Michelle's approach to real estate begins with a thorough understanding of her clients' needs and goals. Whether you are buying or selling a property in La Jolla, Michelle conducts comprehensive market analyses to help you make informed decisions. She carefully evaluates the local market trends, recent sales data, and comparable properties to provide accurate pricing strategies. Michelle's expert advice ensures you achieve the best possible outcome for your real estate transactions.
A Personalized Approach to Your Real Estate Journey
Understanding that every client and their real estate journey is unique, Michelle takes the time to listen, learn, and develop personalized strategies tailored to your specific needs. Her meticulous attention to detail, proactive communication, and dedication to client satisfaction create a seamless and stress-free experience. Michelle is by your side every step of the way, guiding you through the entire process from initial consultation to successful closing.
Unparalleled Local Knowledge and Community Connections
Having lived and worked in La Jolla for many years, Michelle possesses unparalleled knowledge of the local neighborhoods, schools, amenities, and market trends. She is passionate about showcasing the unique lifestyle opportunities La Jolla has to offer. Whether you are searching for a luxury oceanfront estate, a charming coastal cottage, or a contemporary condominium, Michelle's insider knowledge and extensive network ensure you find the perfect property to suit your preferences and lifestyle.
Testimonials
"Working with Michelle was an absolute pleasure. She made the entire home buying process effortless with her extensive knowledge, attention to detail, and dedication. I highly recommend her services to anyone looking for a top-notch real estate agent in La Jolla!" - John Doe
"Michelle went above and beyond to help us sell our property quickly and at the best possible price. Her professionalism, guidance, and marketing expertise were invaluable. We couldn't be happier with the results!" - Jane Smith
Contact Michelle Today
Ready to embark on your real estate journey in La Jolla? Contact Michelle and her team at Mirna Morales Real Estate today. Whether you're buying, selling, or investing, Michelle's unwavering dedication and passion for excellence ensure an exceptional real estate experience. Don't settle for anything less than the best when it comes to your La Jolla property needs.
Phone: 123-456-7890
Email: [email protected]
Address: 1234 Ocean Avenue, La Jolla, CA 12345
We look forward to helping you achieve your real estate goals in La Jolla!