About Phyllis Cyphers, Palm Desert, CA Realtor
May 15, 2020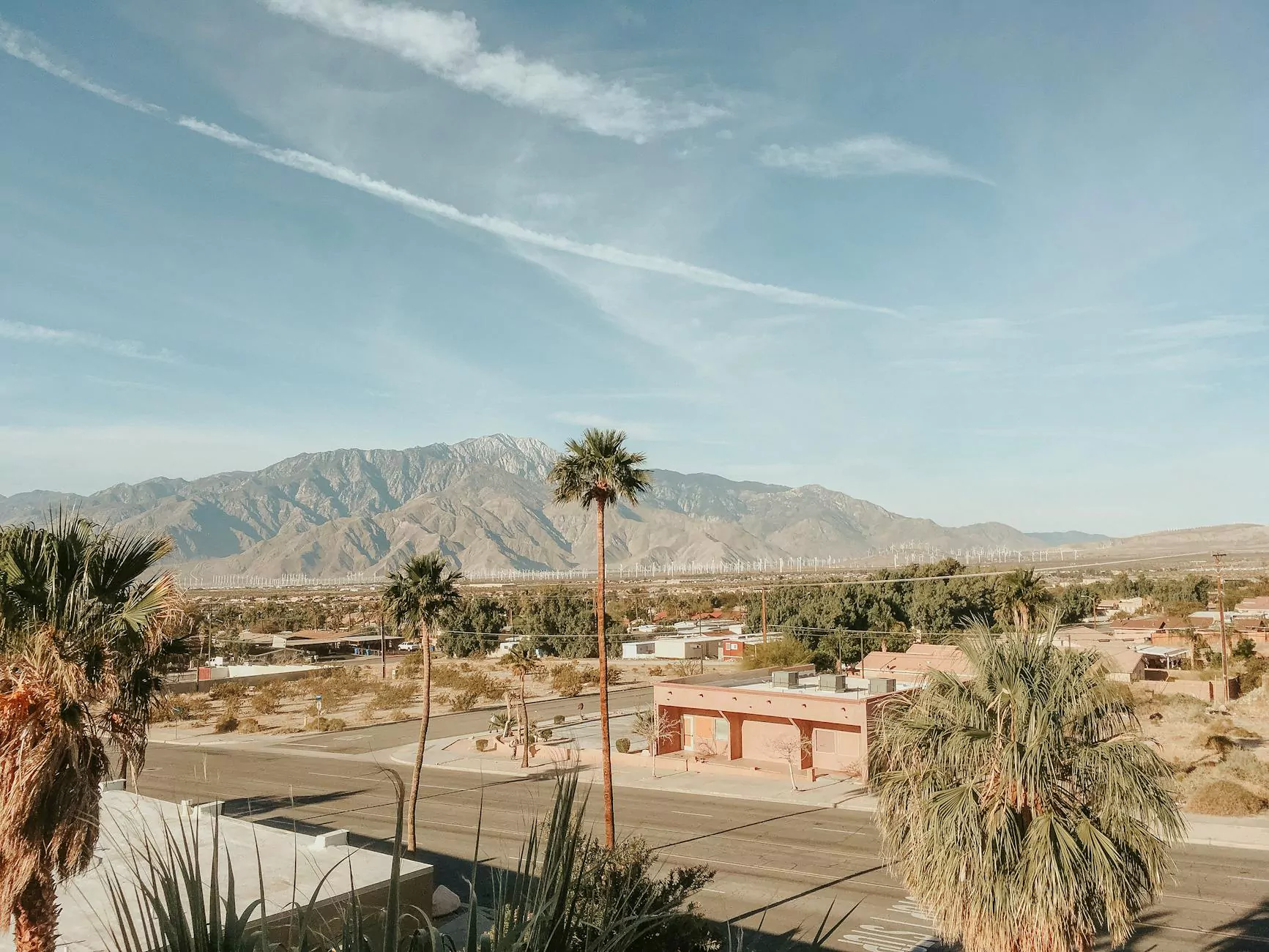 Welcome to the official website of Mirna Morales Real Estate - your premier destination for all your real estate needs in Palm Desert, California. We are thrilled to introduce you to Phyllis Cyphers, an esteemed Realtor known for her exceptional knowledge, experience, and commitment to providing top-notch real estate services. If you are looking to buy or sell properties in Palm Desert, CA, Phyllis Cyphers is the ideal professional to assist you throughout the process.
Experience and Expertise
With years of experience in the real estate industry, Phyllis Cyphers brings a wealth of knowledge and expertise to every transaction. She has a deep understanding of the Palm Desert, CA market and stays updated with the latest trends and developments. Phyllis has successfully helped numerous clients navigate the complex real estate landscape, making their dreams of homeownership a reality.
Phyllis Cyphers specializes in residential real estate, serving both buyers and sellers in Palm Desert and the surrounding areas. Her dedication to providing personalized service ensures that every client receives the attention and guidance they deserve. Whether you are a first-time homebuyer or a seasoned investor, Phyllis is committed to helping you make informed decisions and achieve your real estate goals. Her professionalism, integrity, and attention to detail make her stand out in the industry.
Comprehensive Real Estate Services
Phyllis Cyphers offers a wide range of real estate services to cater to the diverse needs of clients in Palm Desert, CA. Her services include:
Residential property buying and selling
Market analysis and pricing strategies
Property staging and marketing
Negotiation and closing assistance
Relocation services
Whether you are looking to buy your dream home or sell your property at the best possible price, Phyllis Cyphers has the expertise to guide you through the entire process. She understands that each client has unique requirements and strives to provide tailored solutions accordingly.
Local Knowledge and Community Involvement
Phyllis Cyphers is not only an experienced real estate professional but also a proud member of the Palm Desert community. Her in-depth knowledge of the local neighborhoods, schools, amenities, and market trends allows her to offer valuable insights to clients.
Beyond her role as a Realtor, Phyllis actively participates in community events and stays connected with the local residents. She believes that a strong community is the backbone of a thriving real estate market and is passionate about contributing to its growth and success.
Contact Phyllis Cyphers
If you are ready to embark on your real estate journey in Palm Desert, CA, Phyllis Cyphers is here to guide you every step of the way. Her dedication, expertise, and commitment to client satisfaction set her apart from the competition.
Contact Phyllis Cyphers today to discuss your real estate needs and schedule a consultation. Take advantage of her comprehensive knowledge and experience to make your next real estate transaction a seamless and rewarding experience.
Disclaimer: The information provided on this website is for general informational purposes only. It should not be considered legal or financial advice. Please consult with a professional real estate advisor for personalized guidance.